Cruises
<<<
May, 2019
>>>
Sun
Mon
Tue
Wed
Thu
Fri
Sat
1
2
3
4
5
6
7
8
9
10
11
12
13
14
15
16
17
18
19
20
21
22
23
24
25
26
27
28
29
30
31
2005-12-14

Bay Retriever took her final sail of the '05 season on delivery to her winter resting place in Deale, MD, 18 miles south of her homeport in Annapolis. After motoring for about half an hour in 12-14 knots out of the NE, we cracked off towards the south and popped the asymmetric. Very quickly we were sustaining 7 knots on a broad reach with 7-8 knots apparent, with the occassional surge to 8, and one briefly sustained surf to 8.6 knots. Total we sailed 20 miles in just over 4 hours.

2004-10-03

Sailed to Annapolis with some friends. With winds 10-20 out of the
Southwest, it was a close reach at 6.5-7 knots until we reached the Bay, then
close hauled at 6 knots. As the wind built, we reefed the main, reefed the
jib, unreefed the jib, unreefed the main, re-reefed the main, then the jib, then
furled the jib and motorsailed, then finally doused the main. About 2
minutes later the winds built to 30 knots. Caught a mooring up Spa Creek,
and left Sunday in time for the 0700 bridge opening. We motored for the
first hour in 0-3 knots of wind, then hoisted the main and unfurled the jib as
the wind built to 10 on a beam reach. As we approached the mouth of the
Patapsco, the winds built and were right on the nose. We motorsailed with
just the main as long as we could, but eventually doused the main and motored.
We made it back to the dock at 12:05, sailing/motoring 26 miles in just over 5
hours, and in plenty of time for the 1 PM start of the Sunday Series race.
Total distance of 65 miles, with only 7 hours on the engine, including 2.5 hours
motoring around Annapolis looking for a spot to anchor.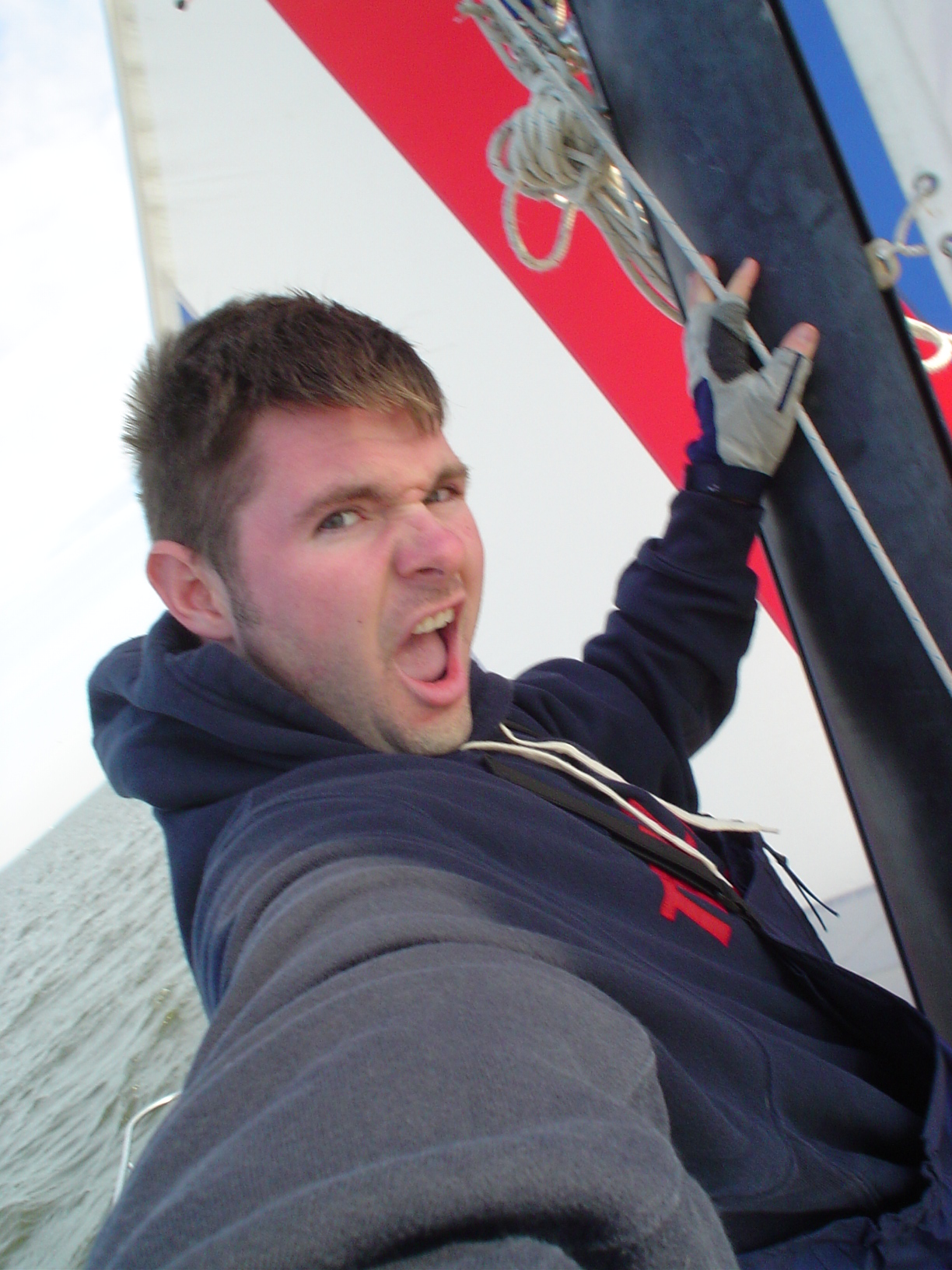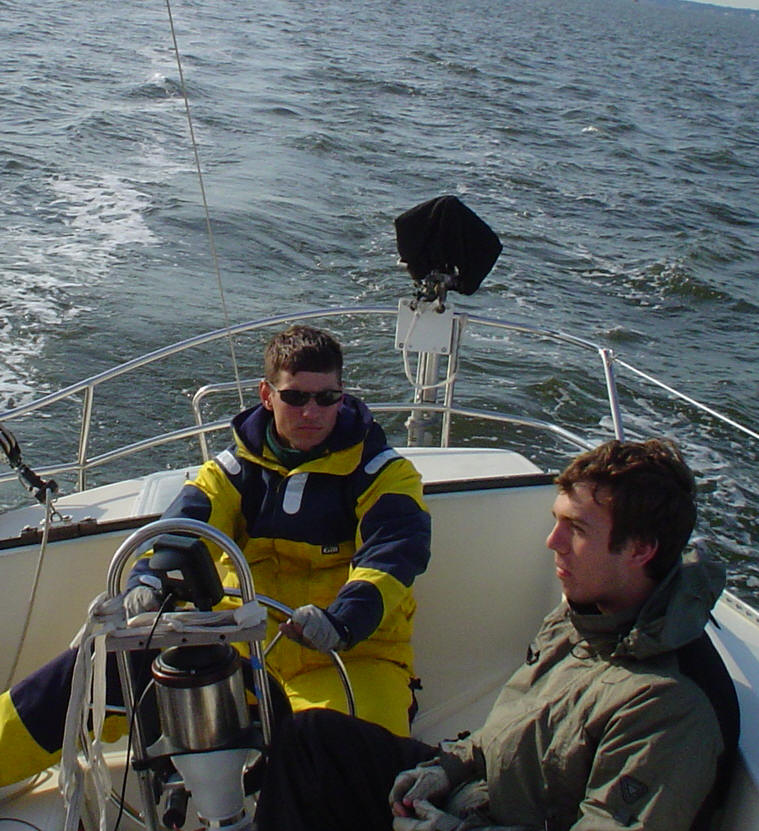 2003-07-26

Sailed to Swan Creek on the Eastern Shore for a gathering of S2 owners. Average speed while motor-sailing was 6.3 knots, which we did for about the first hour. After that we sailed the rest of the way at about 5.5 knots on a close reach in 10 knots of wind. Sailed back the next day, close reaching on port tack all the way in, at a consistent 5.5 knots. See the Chesapeake S2 Owner's page for more details and photos.

2003-06-07

Motored down to Back Creek in Annapolis for the Volvo Leukemia Cup. We spent the first night at anchor in the creek, having arrived around 3 AM. Woke up the next morning, the rest of the crew cancelled, not wanting to drive or sail through the torrential downpour and 25 knot winds, and the steering system came apart as we were approaching the starting line. We got it repaired and made our way back to Annapolis Landing Marina where I had a slip reserved for the night.